Christmas Recipe and Cookie Swap
Friday, December 14th
6:30pm – 9:30pm
$15.00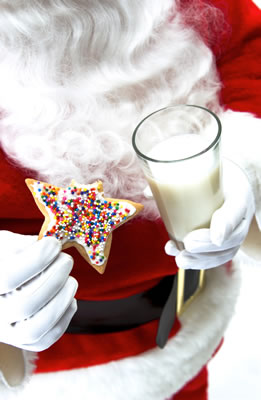 Kits for this swap are available for purchase in the store NOW.
(discount does not apply)
Space is limited and sells out every year, so don't miss out on this super fun event.
THROUGH THE LOOKING GLASS CARD CLASS
With Nancy Hawes
Thursday, June 7th
10:30 am – 12:30 am
Thursday, June 14th
7:00 pm – 9:00 pm
$20.00
This class is sure to make you open your eyes and smile. A new shipment of dies has arrived, join Nancy as she creates 3 beautiful cards using Basic Grey, Bazzill, My Minds eye and of course lots of embellishments. Learn how to incorporate doors, windows and shutter dies into your cards.
YARD SALE TIME!!!
The Crop Shop &
Creation Destination's Annual Yard sale
9:00 AM – 3:00 PM  NO EARLY BIRDS, WE NEED TIME TO SET UP
VENDORS SET UP AT 8:30 AM ALL VENDORS, PAID REGISTRATION ARE DUE BY THURSDAY, MAY 31ST. PLEASE CALL THE STORE OR GO TO OUR Website. THE PAYPAL BUTTON WILL BE ACTIVATED TOMMOROW AT 10:00 AM.
SATURDAY, JUNE 16th
Come on out and join the fun! Our annual Yard sale is always a blast. We have a huge parking lot with tables chock full of scrapbook items, card making items, tools and store display items! There will be snacks and beverages for sale, too! Be sure to save the date, everything will be priced to sell!
Are you overwhelmed with product you thought you loved, had to have, just couldn't resist, couldn't pass up the deal, and then just never used? Then you need to pack it all up and rent a table!
A 10×10 space is just $25.00, you provide your owntable and chair and you keep all the money for yourself! No percentage to pay out, no store credit for your sales, you keep it all! We do ask that all items be clean and in shape for resale So spread the word and let's have a YARD SALE!
****Crop of the Month Club****
(Limited Memberships)
Club fee – $25.00 per month (paid bi-monthly)
(if you join in June, you will have to pay $50 to cover June & July, and so on)
This entitles you to crop anytime the store is open. This includes Friday night crops and Sunday Scrappers! Wow! What a deal!
Club membership also entitles you to a 10% store discount as long as your membership is up to date.
Special discounted rates on all "special event" day and weekend crops held at the store.
Christmas in July 
featuring The Crop Shop/Creation Destination Events & SBV Crop Events 
Join Lisa & Dee as they host their 2nd crop together!
July 27th-29th ~ 2012
Radisson Hotel Providence Airport www.radisson.com/warwickri
This weekend is sure to be Magical here is what you can expect:
55 hours of scrapbooking
Treasure Tree
Yankee Swap
Lots of classes
Christmas PJ Contest
Page Contest
Massages
Lots of raffles
Demos
Free Raffles and shopping with The Crop Shop ALL weekend!!
We are offering 4 different inclusive packages for scrapbookers. We have options for those spending the weekend as well as for those of you who wish to commute. You don't need to worry about booking your room we have taken care of all the details.
Call your friends and reserve your spots today!
All registrations are through the SBV Crops Events website.
$50.00 holds your seat at this one of a kind weekend. Total balances on all packages due by June 30th. No refunds after July 10th.
Creation Destination Events
Presents our third annual
2012 WINTER WONDERLAND GETAWAY WEEKEND
Space is limited and filling fast!
February 17th, 18th & 19th
at the
Boston Marriott Quincy
in
Quincy, Massachusetts
This year's Winter Wonderland Getaway is shaping up to be even more spectacular than last year! We loved taking all the feedback that was provided after last year's event and made some changes to make this year's event that much better. We know that you will be pleased! Again this year we have a large and spacious crop space and the food will be delicious and plentiful! The cropping begins on Friday at 1:00pm and the fun doesn't end until Sunday at 4:00pm.  That gives you 51 hours of uninterrupted cropping time! As you've come to expect, the welcome bags will be overflowing with goodies and there will be endless amounts of giveaways and raffles. We currently have our teachers and designers creating projects for the classes, demos, and make and takes that will be offered during the weekend. Keep an eye on our blog for sneak peeks and sign-ups.
Here is what is included:
Over 50 hours of cropping time available
Crop room open 24 hours
Friday – evening snack
Saturday - breakfast, lunch, dinner & evening snack
Sunday – Brunch
Make & Takes all weekend
Product demonstrations
Layout, card and altered project contests (must be created during the event)
Multiple classes (additional cost)
Hotel accommodations included (excluding local packages)
Give-a-ways throughout the weekend
On site instructors for any project assistance you may need
PACKAGE

DAYS

ROOM

SINGLE OCCUPANCY

DOUBLE OCCUPANCY

TRIPLE OCCUPANCY

QUAD OCCUPANCY

A

Friday – Sunday

2 nights

$470.


$390.


$340.


$305.


B

Saturday (6am) & Sunday

1 night

$400.


$350.


$300.


$260.


C

(local)

Friday – Sunday

No hotel

$260.


N/A

N/A

N/A

D

(local)

Saturday (6am) & Sunday

No hotel

$235.


N/A

N/A

N/A

E

(local)

Saturday (6am – midnight)

No hotel

$175.


N/A

N/A

N/A
 Special Pricing for weekend cropping only – $160  no hotel or food included.
SUMMER CAMP IS NOT JUST FOR KIDS!
JOIN US FOR A FUN FILLED DAY ON OUR
CAMP BUS TOUR.
AUGUST 14, 2011
SUNDAY
8AM-7PM
$60.00
Take a break this summer and join Right at Home Scrapbooking, The Crop Shop and Papercraft Clubhouse at summer camp . On Sunday, August 14th the camp bus will pull up at each of these three fabulous stores, do a roll call and then you and the camp counselor will begin your adventure packed journey! This is a unique trip since you will be able to travel to both MA and CT stores on the same camp bus. You will not want to be left behind.
You will start your journey with a continental
breakfast
at your home store, some quick
shopping
, and chatting with
friends
, board the camp
bus
and begin your papercrafting
journey
to the next camp.
Games
(and did we mention
prizes
) will keep you busy while in transit.
At each store you will receive a
free gift, discounted shopping, lunch (at one store), special demos
prepared especially for you. You will have ample time to find out what makes each of these unique stores so special, make some new friends, and, ofcourse, do some shopping before boarding the camp bus and heading to your next stop.
A limited number of seats are available at each location.
Tickets must be purchased in advance from your host store (this is the store where you will start and end your journey). The cost of this fun day is $60.00 payable at time of your registration. This fee is non-refundable unless the store has a wait list.
Dee has been working on this project for a few weeks now, and she finally found the time to finish it over the weekend. She took a few sheets of flat metal from Ten Seconds Studio and created this beautiful mosiac collage. This picture does it no justice. The next time you are at the store take a minute to check it out. But be forewarned…you may find yourself addicted too! The best news about metals is that you can use them to create your own embellishments for your scrapbook page or project.